What's On
See what's on every week at The Blue Boat in Fulham Reach, Hammersmith
Every Tuesday
Wine Tuesdays
Join us every Tuesday at The Blue Boat and get 20% off on all of our bottles of wine.



Every Tuesday from 8pm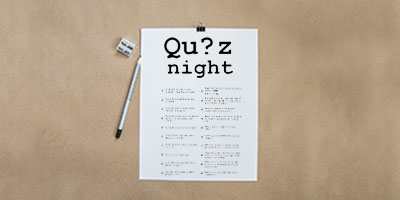 Quiz Night
Every Tuesday come on down to the Hammersmith riverside for a laid back evening and a chance at being West London's brainiest quiz team.

Gather up your mates who know who scored the winner in the 1995 cup final, what the name of the cat at 10 Downing Street is and who had the number one in the singles charts at the turn of the millennium. (The answers are Paul Rideout, Larry and Westlife in case you were wondering).

The quiz starts at 8pm sharp every Tuesday so make sure you're there with plenty of time to spare. Entry costs are £2 per person with a bar tab for the winners and bottle of wine for the runners up.

Not enough persuade you? All of our wines are 20% off on a Tuesday and there'll be plenty of food on offer to make sure hunger isn't distracting you.

So what are you waiting for. Make your reservation and be sure to mention that you're coming down for the quiz.



Every Sunday
Bottomless Gravy Sunday Lunch
Calling all Gravy lovers! Join us for the best Sunday Roast by the river. Book your table to avoid disappointment.